Argan Moroccan Oil Natural, Cold Pressed Glycerine Oil
US$
9.99
Wholesale
Wholesale Price
Bulk Buy Discount
Order more and enjoy the savings
Bulk Buy Discount
Order more and enjoy the savings
Add to Wishlist
Product description

If you want your hair far from dry, damage and other disadvantages, Skymore Argan Moroccan Oil will be your best choice!


Ideal For Damaged Hair: Rich in vitamin E, can nourish your hair from the roots to the tips. Is known to make the hair softer, silky and shiny. it is the better hair oil and can help to treat split ends and tame frizzy hair.


Give You A Healthy and Shiny Hair

Help heal dry scalps, repair damanged hair, frizzy hair, and dead hair. Non-greasy, and has deep penetration.


Hair Treatment and Growth
Grow longer and thicker hair in a quick, natural way, while also diminishing hair loss.


Make Your Skin Smooth
Keep your skin moisturized and it has a certain effect for reducing pimples, scars, wrinkles, dark circles and fine lines.


Let Your Nails Healthful and Brilliant
Repair the damage because of Nail Polish, make your nails recovery, become shinning again.

Hair Care: Can promote blood circulation and stimulate hair regrowth, repair damaged hair and nourish the scalp. Have the effect of cleaning the hair, can promote cell regeneration, and balance the secretion of sebum.

Perfect Design And Subtle Fragrance: Using natural, healthy ingredients, make the hair a gentle fragrance when repairing them, give yourself a funny day. Lightweight, it is easy to carry in the holidays and is protected with a bottle. Also is used to beard and damaged nails.

Safety Warning: JUST FOR EXTERNAL USE; Rub a very small amount on the inside of your elbow area to test for any allergic reaction before use, discontinue use if irritation occurs; Avoid contact with eyes; If pregnant, consult with your health care provider before use; Keep out of the reach of children



Choose Skymore Argan Moroccan Oil, Choose health
Elmira
Smells nice and worked on my hair
September 10, 2019
CUSTOMER REVIEWS
CUSTOMER REVIEWS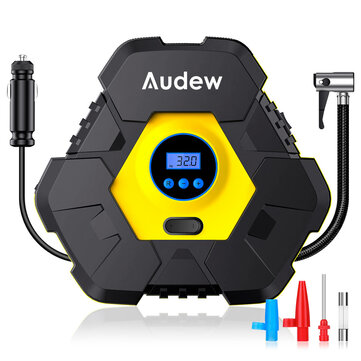 10
Average rating:
4.65 / 5.0
Elmira
Smells nice and worked on my hair
September 10, 2019
Tracy Summers
Lacy
I love it I know it is technically a child's night light but if my child wants one I'll buy a second. This one is mine lol. It is very soft and has a lot of nice selections involving color how they change and also the time it stays on. I'll probably buy more soon for not only my child but gifts for other children in my life.
March 18, 2019
Valerie
I bought this to replace one that had stopped working. (The one that stopped working was from a different company.) The first one we received would turn on in white and red only. The replacement we received works just ok, but I didn't want to deal with another return. You can't use the remote to turn it on unless you just used the remote to off; you have to use the button on the bottom. And there is a significant delay when using the remote until the light responds. However, the owner of this light is my 5 yo daughter- who loves that there is a purple color button, something her first one did not.
March 16, 2019
Chris
The product is great. Gives off a nice warm light that makes being able to see in our sons nursery at night but not bright enough to wake him. Great for checking in on him and just bright enough to feed him. And the ability to carry the light around and move it to where you need to is great. As for drawbacks their just nitpicks really. Without the remote you can only turn the unit on and have it rotate through the colors. Mine broke...but the customer service was exceptional and was more than kind enough to send a replacement....which works great. Also the light is a dog hair magnet....so you'll be cleaning it a lot if it hits the floor. All in all this is a great product is recommend to anyone with kids.
February 23, 2019
See More
Reviews are only accepted from actual purchases!
Please ensure the review you are submitting is for the described product and item(s) has been shiped.
Your review is submitted successfully! We will process your review. Acceptable reviews will be posted within 1-5 business days.