Skymore Moroccan Argan Oil Hair Mask
€
6.99
Wholesale
Bulk Buy Discount
Order more and enjoy the savings
Bulk Buy Discount
Order more and enjoy the savings
Add to Wishlist
Shipping method
Shipping
Shipping Fee *
Estimated Shipping Time
Tracking Information
*Estimated fee, the actual amount is calculated during checkout.
Product description

Do you want your hair far from being Dull, Frizzy, Brittle, Dry and other Hair Problems? Our SKYMORE ARGAN OIL HAIR MASK will be your Best Choice!

BEST QUALITY: Rich in nutritions such as Argan Oil, Vitamin E and Amino acids. Argan oil has no stimulation, can be easily absorbed to nourish hair from the root to the tip. Vitamin E can stabilize the active structure of protein in cell membrane to promote hair growth and prevent dry hair. This item has many small brown beads containing Amino acids that provides hair with protein and leave no residue.


AMINO ACID
√Amino acid is the basic materials for building cells and repairorganizations which plays an important role in the process of metabolism, growth, maintenance and repair.
√SKYMORE HAIR MASK has lots of small brown beads containing amino acids. It promotes protein synthesis and provides the hair with necessary protein and nutrients. Has the effect of Healing, Repairing damaged hair and Giving the hair a Healthy Look while Promoting Natural Hair Growth.


MOROCCAN ARGAN OIL
√ARGAN OIL contains Vitamin E, unsaturated fattyacid and other nutritions. They plays a obvious role in repairing hair dry and split ends, reducing dandruff and promoting hair growth. Makes it easily to be absorbed and repair your damaged hair and hair follicles.
→Why do you choose this product? Because she is worth it.


EFFECTIVE: It acts as a protective layer to protect the hair from harmful ultraviolet rays and environmental pollution.Quickly repair the damaged hair, nourish the hair core in-depth and restore a healthy hair.
SMOOTH: Deeply penetrate hair with rich nutrients, reduce hair damage, restore the hair moisture & suppress hair bifurcation and hair loss. A long-lasting moisturizing conditioner.


FRAGRANT: It is not greasy and not irritating. Moisturize hair from inside to outside. With lasting fragrance makes you more charming!
Give You A Healthy and Shiny Hair!!


WIDE RANGES OF USE:
√Use the SKYMORE HAIR MASK after shampoo use.
√After cleanse the hair, apply the SKYMORE HAIR MASK for Hair Steamer with Treatment products for about 15-20 minutes.
√After use the SKYMORE HAIR MASK, apply the ARGAN HAIR OIL when the hair is half dry.
Recommend using 2-3 times a week. Long-term use, it will significantly improve the hair texture.
Good buy
I use this every other day as normal condition and it helps a lot in the Florida humidity.
July 14, 2019
CUSTOMER REVIEWS
CUSTOMER REVIEWS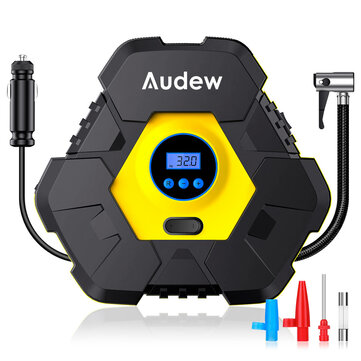 10
Average rating:
4.6 / 5.0
Good buy
I use this every other day as normal condition and it helps a lot in the Florida humidity.
July 14, 2019
Fit is great
Super light weight and perfect fit.
March 30, 2019
There nice
Love them
March 29, 2019
Highly recommend.
These fit perfect over my trailer tires. Nice clips to secure them in place.
March 29, 2019
Save Your Old Rubber Boot it may Fit While this One Was Falling out.
Save your old rubber boot It may fit...while the new one would not even stay in places... I suppose you might be able to glue it in...but I cleaned up the old one and the old boot held the new LED fine.
March 28, 2019
See More
Reviews are only accepted from actual purchases!
Please ensure the review you are submitting is for the described product and item(s) has been shiped.
Your review is submitted successfully! We will process your review. Acceptable reviews will be posted within 1-5 business days.